When I heard that the Tea Party was coming to DC this weekend
, I decided to attend and
make a video
of the event or something. The "taxpayer protest" was planned in the same day -Saturday 12- when the
Anti 287g Program and Immigration Reform rally
was going to be held in the National Mall and the White House.
When I was on my way to the immigration rally
I got news on my phone that the Tea Party protesters had taken over the area of the protest, and that some rally attendees were discouraged. At that moment
I run into some protesters
coming out of
Woodley Park Metro station
and I spoke to them for a couple of minutes.
Honestly, the people that I encountered seemed like
a nice family
-about 7 white folks in their 40's and 50's- and they were really convinced
they were doing the right thing
, by protesting the federal government's expenses and bailouts to Wall Street, and the Health Care reform.
Point taken
.
While talking, they looked to me like working class people from a small town somewhere -I didn't ask- but I also noticed
they all were wearing
well made t-shirts, signs, and pins -lots of money and creative work involved.
Those signs
didn't look to me like those of a true grass roots movement, but more like a corporate sponsored event.
Perhaps the insurance companies or the GOP friends?
I didn't ask neither.
The organizers of this protest
call themselves
The 9/12 Project
-silly name- and its main spoke person is the racist radio and TV host Glenn Beck. Wrong. They say the DC rally was attended by 2 million people -no way- that is an anti government, anti spending, anti taxes and
non partisan movement
. They also say
they are not
angry mobs who hate Obama, racist and hateful people, that this is all for America's best interest.
However
by looking at these pictures -thanks to
Huffington Post
and
Jillstanek
- and listening to their blah, blah, blah on TV, we can realize
the tea baggers are mostly lying
.
When I finished talking to the family of protesters
, I felt really bad. To me, these people were used and manipulated by corrupted groups. They seemed to really have
convictions
that their efforts were intended to make this country better. I was shocked on their level of ingenuity, or perhaps falseness.
They called me "brother"
and invited me to join their movement. I told them I was going to an Immigration rally -then they looked at me weird until one man broke the silence "I am also in favor of an immigration reform!" he said.
Right after that I went home
and got ready to attend the
Afro Colombian Mural inauguration party
. I didn't have the nerve to go and run into thousands of
naive/fake/angry people yelling nonsense
, and who didn't protest during the 8 years of the absurdly abusive
Bush administration
, who wasted billions of dollars in illegal wars and giving more privileges to the rich.
Instead of going to the Mall,
I preferred
to witness a celebration of
displaced Afro descendant peoples trying to survive in a country
, where sometimes I get impressed by the levels of ignorance and selfishness.
This is a nation where
corporations have too much political power
. With their corrupted money, interest groups are trying to copy the grass roots movements that helped Barack Obama get into power, and are using
well intentioned folks
who have some much anger withing themselves. Almost all of the Tea Party protesters are
white and "mature"
. Signs of the times we live.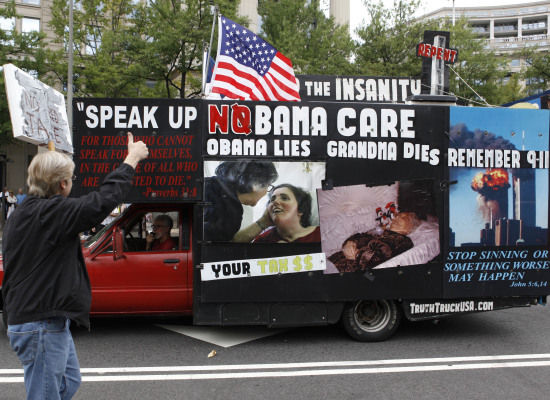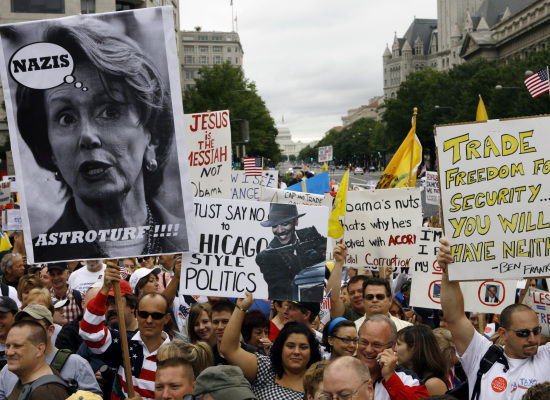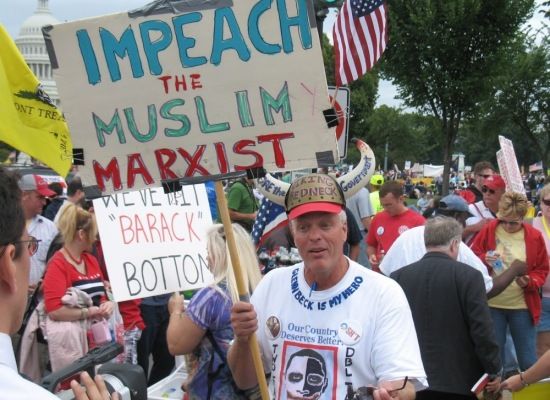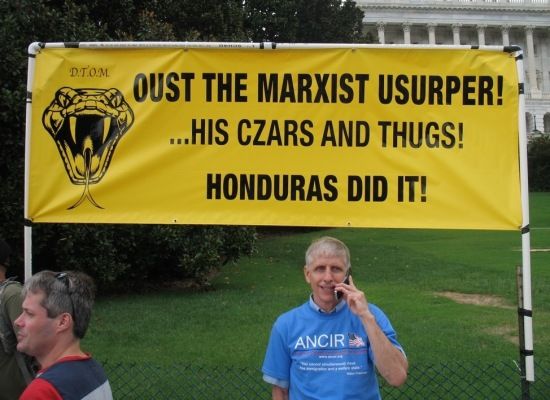 .